work is going well. one of the best things is we get a good amount of freedom, so even though the menus are basically set, we can change the recipes, make whatever we want for dessert, make different things for snack, and things like that. i like making bread, so when i work evening, i make fresh rolls instead of using the frozen ones, and i make a lot of oatmeal sandwich bread too with leftover oatmeal. anyway, here's some random photos from work…
some butter horn rolls, my go-to rolls currently. they are slightly sweet and buttery. sometimes they are also used for small sandwiches.
some yellow cupcakes with whipped cream and mac nuts.
roasted brussel sprouts with mushrooms, caramelized onions, nuts, and dried cranberries. this is like so delicious. i'm going to post a recipe later.
potstickers (guotie) – sometimes on saturdays i have a lot of time, so one time i made potstickers from scratch, the wrapper and the filling (chicken, dried shiitakes, ginger, onion, green onion, sesame oil, salt, pepper). it was yummy.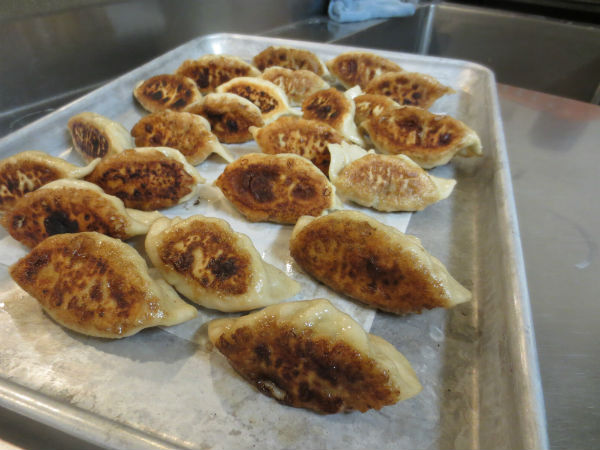 interior view:
and now for some bunnies! here they are in their box eating morning veggies.