we woke up bright and early the next day so we could drop by the small farmer's market place at the local community college.
there were some really beautiful flowers, lots of fresh veggies, and food!
these cakes looked so cute!
cameron and i shared a crabcake benedict from one of the stands. 
it was very delicious!  there was a tasty crabcake with a perfectly poached egg in an orange hollandaise sauce.  there were also some lightly/nicely seasoned potatoes and spinach. the eggs were nice and runny. 🙂  this dish is winning for tastiest meal on the island during the visit.
for lunch, we went to the coco ichibanya curry house.  i had the cream corn croquettes with curry,
and cameron had the natto (fermented soy beans) curry.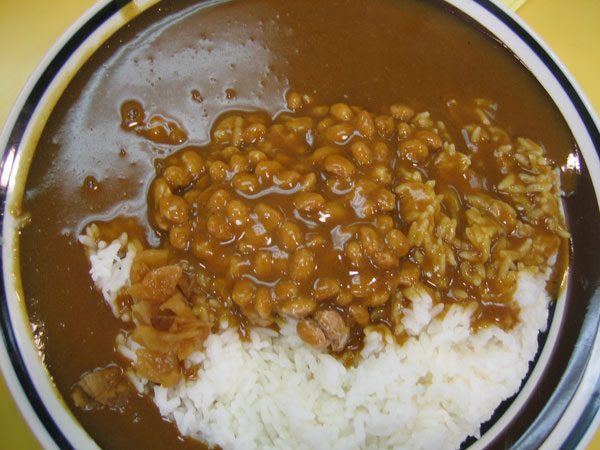 we both had the "spicy" curry (the only other choice is mild).  the croquettes were nice and crispy on the outside and creamy and fluffy on the inside.  the curry itself was very good.  it had a good balance of sweet and salty, and the tiny bit of spiciness was perfect.  other people might like it spicier, but it was good for me.  cameron's natto curry was also very good, and all the curry sauce lessened the strong taste of the natto a bit. 
later in the day we drove out with cameron's parents to waianae to go fishing with cameron's relatives.  it was raining a little, but it let up after a while so we did some fishing,
enjoyed the beautiful scenery,
and watched the monk seals!
as per tradition, for dinner we had kfc fried chicken and spam musubis.  there was also some three bean salad, cole slaw,
and gravy smothered mashed potatoes. 
last year after we all went swimming we were famished, and this meal was really delicious.  this year i didn't go swimming though, since it was a little cold in the water, so i wasn't that hungry.  i felt kinda bad after eating all that.  oh well.  but if you are really hungry, kfc and spam musubis on the beach are surprisingly delicious.