in the summer there was this tasty food festival called taste of honolulu where lots of restaurants set up booths in the park and sold small plates of food. they had music, big jumpy things for kids, and some mini chef competitions for entertainment.

but first, let's play "Where's Cameron?"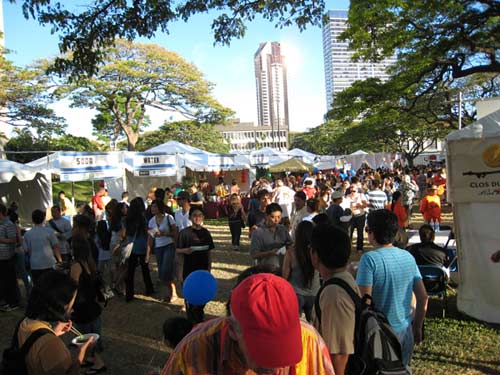 the winner receives a hug from cameron. must be redeemed in hawaii.
onto the food!

looks good, doesn't it? 🙂