the first night we arrived, cameron's mom prepared us yummy food again 🙂
we all fared pretty well on the flight, but mr. nibbles lost some weight from all the stress of travel: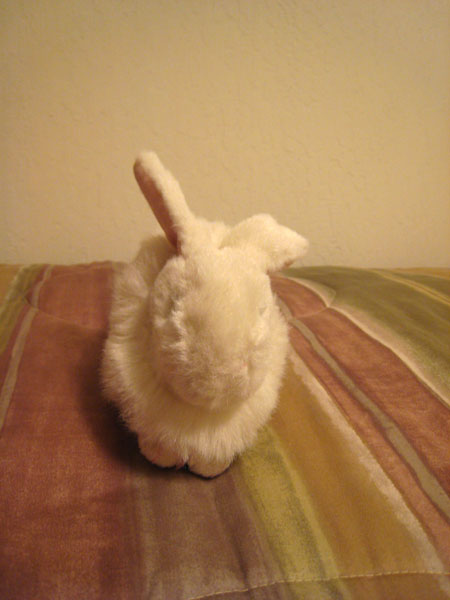 he's doing much better now.
the next night we made some garlic bread and pasta. i can't remember who made this for me, but one time someone cooked whole heads of garlic in the oven until they were like butter to spread directly onto some bread. anyway, that's what we did. cooked 2.5 heads of garlic in the oven, then squeezed the yumminess into a bowl and mixed it with BUTTER 🙂 then we spread it all over the bread and covered that with parmesan cheese. it turned out to be very tasty:
then we just made some simple pasta and sauce: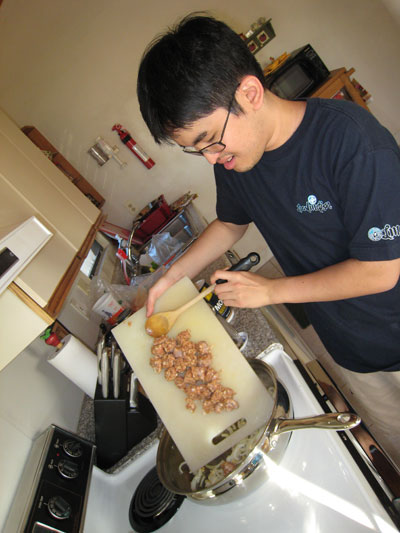 we put sausages, baby bell peppers, tomatoes, onions, and garlic with some store bought spaghetti sauce.